A curated list of the 5 best websites that every UI-UX designer should check out.
1.LearnUX.io
LearnUX.io is a must website for anyone getting started with UI, UX, or product design. It lets you work more efficiently with the tools that you already use. They have so much free contents to watch but to get access to all the materials there is a monthly fee of $15 or a yearly fee of $144. It is for both beginners and experienced designers.
Read More: Top UI/UX Design Trends of 2023
2. Happy Hues
Colors are one of the most important building blocks of UI/UX design and color palettes help to better manage, share, and utilize color styles. Happy Hues is a color palette inspiration site that acts as a real-world example of how colors could be used in your design projects. Happy Hues is one of the only color palette tools that provide a real example of how those colors can be utilized in an interface.
3. Is.graphics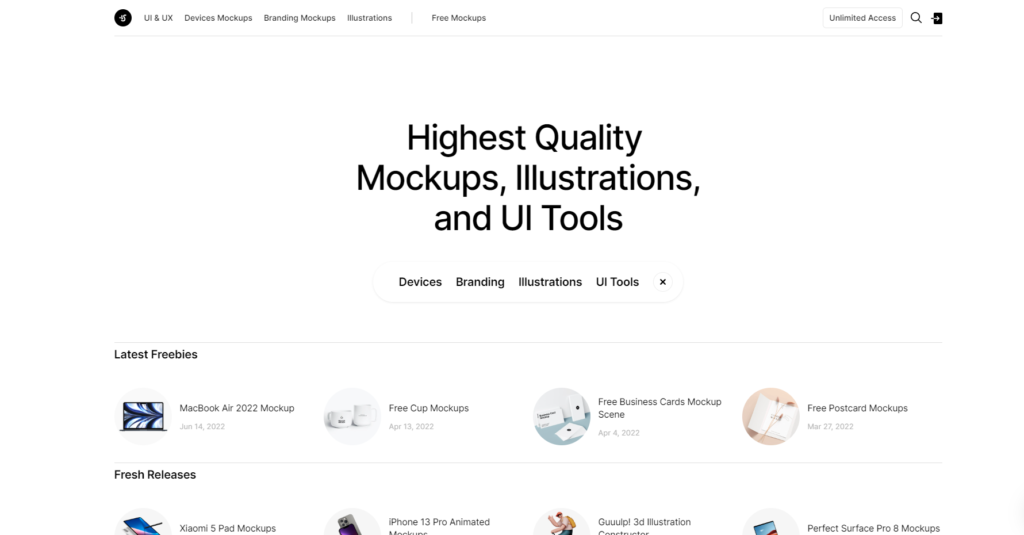 Mockups are also important for presenting your design to clients or on social media.
Is.graphics has a lot of handy designer tools like wireframe kits, illustrations, Mockups, Photoshop items, and so on. Their mockups are clean and modern, which helps designs pop when presented to a client.
4. Dribbble
Dribbble is the best place for designers to get inspiration, feedback, and community, and connect with designers and creative talent around the globe. You can upload your work and build a portfolio on the dribbble.
Read More: The 60-30-10 color rule in UI Design
5. Icons8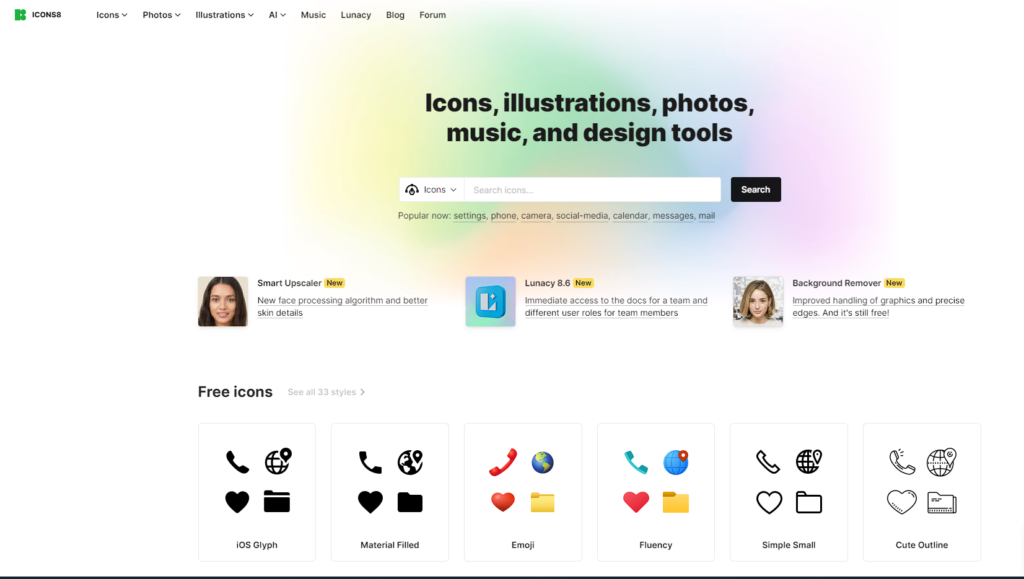 Icons8 is a huge library of free icons & illustrations. They even have some useful tools on the site such as Smart Upscaler and Background Remover.