How to Become a Self-Taught Graphic Designer
Becoming a self-taught graphic designer is an exciting journey into the world of creative design. Whether you're looking to switch careers or want to enhance your graphic design skills as a hobby, this article will guide you through the steps to becoming a proficient graphic designer, all on your own.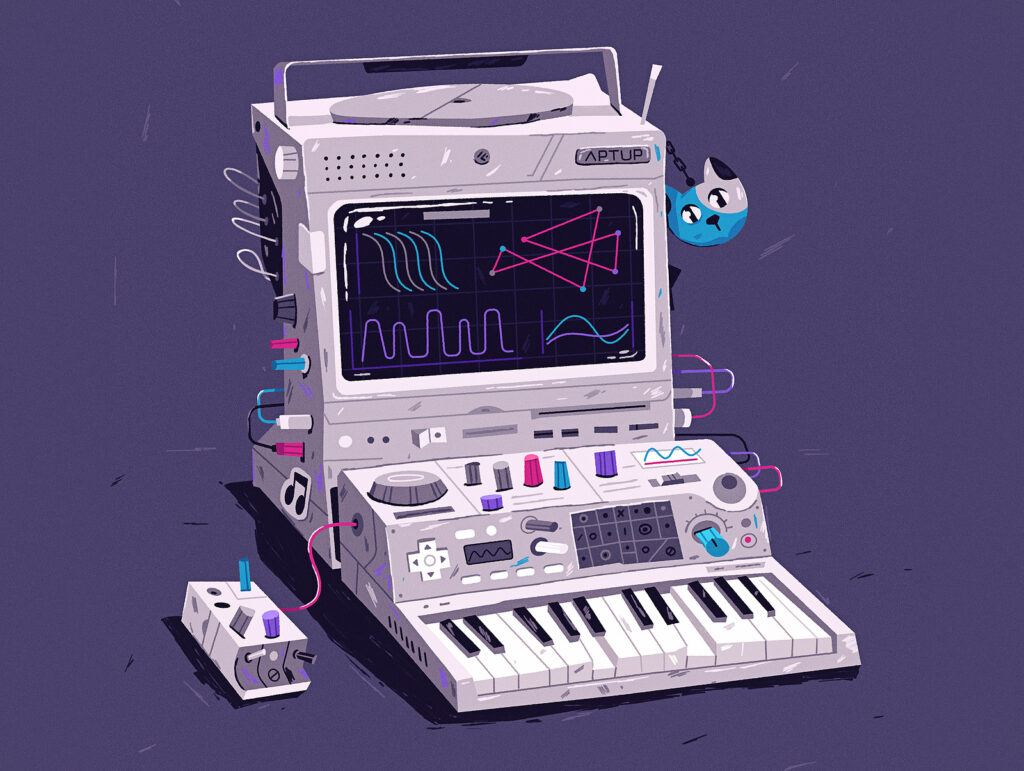 Artwork by Dima Moiseenko
The Advantages of Becoming a Self-Taught Graphic Designer
Flexibility and Independence
One of the biggest advantages of being a self-taught graphic designer is the flexibility it offers. You can set your own pace, focus on the areas you find most intriguing, and tailor your learning to your unique interests.
Cost-Efficiency
Traditional education in graphic design can be expensive. As a self-taught designer, you can save money on tuition fees and learning materials, making it a cost-effective choice.
Creative Freedom
Self-taught designers have the freedom to experiment and explore their creativity without the constraints of a structured curriculum.
Getting Started: The Basics
Define Your Goals
Start by defining your goals. What do you want to achieve as a graphic designer? Understanding your objectives will help you set a clear path for your self-learning journey.
Gather Learning Resources
Compile essential learning resources, including books, online courses, tutorials, and design software. Many reputable websites and platforms offer valuable resources for self-taught designers.
Essential Tools and Software
Adobe Creative Cloud
Adobe's suite of design software, such as Photoshop, Illustrator, and InDesign, is an industry standard. Consider investing in these tools to get started.
Figma and Other Online Alternatives
If you're on a budget, free or affordable design tools like Procreate, Canva and Figma (with some limited features) can be a great starting point for practice.
Best YouTube Channels & Free Courses to learn Graphic Design
This channel is for you if you've ever wanted to learn how to design eye-catching logos. Will Paterson has his own YouTube channel and works as a freelance graphic designer and content maker. Will, who has experience working with prominent firms, specialises in hand lettering and logo design. He now shares his knowledge to make graphic design easier.
Will's YouTube channel offers you a peek into his creative process and is both amusing and educational. You can take part in design competitions, learn how to create logos and obtain insight from logo critiques.
When learning about Graphic Design tools, the Tutvid YouTube channel is a valuable resource. Hosted by graphic artist and content creator Nathaniel Dodson, the channel has more than 1.26 million subscribers.
In his tutorials, Nathaniel teaches viewers how to utilise programs like Photoshop, Illustrator, and XD/Figma to produce better designs. The lessons, which cover subjects including layers, masks, filters, fonts, and other design aspects, are appropriate for both novice and expert users.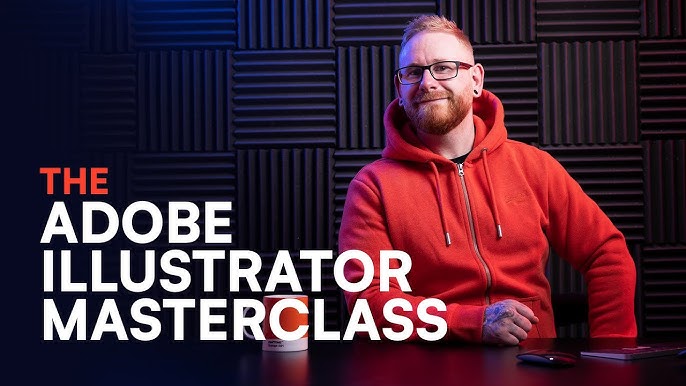 Dansky is a gifted designer, educator, content producer, and host of a fantastic channel where he shares his extensive knowledge of design. This channel is one of the greatest for learning graphic design.
A vast array of design software is covered by Dansky, such as Photoshop, InDesign, Adobe XD, and After Effects. He also has a series in which he critiques the design work of his subscribers and offers helpful advice and constructive criticism. This enables you to review your design with an experienced expert and receive beneficial suggestions for enhancement.
Dansky offers an interactive learning experience with his educational and captivating films.
Dan Walter Scott, a digital design lecturer, created the Free Figma Design UI UX Essentials course, which is accessible on YouTube. You may be familiar with Daniel from his Bring Your Own Laptop courses if you've ever used Adobe products or if you first started with Adobe XD.
There is no prerequisite for the Free Figma UI UX Design Essentials Course, which is a single, three-hour video intended exclusively for those who are just starting out in the field of user interface and user experience design.
You will study all of the fundamental UX & UI concepts, as well as how to use Figma, during this course.
Read More: 6 Best Free Figma Courses in 2023
The Figma Certificate course from UXtoast focuses on Figma's fundamental capabilities and UI plugins. It is ideal for anyone with a basic understanding of Figma's concepts and comprises of four sessions that run less than 90 minutes.
This course differs from others in that, despite being totally free, you can receive a certificate upon completion provided you submit numerous screenshots of the work you did while taking the course.
Building a Strong Foundation
Study Design Fundamentals
Begin with design fundamentals, such as layout, composition, and balance. These principles form the basis of all great design work.
User Friendly designs
Understanding how to create designs that are user-friendly and visually appealing is crucial in today's digital world.
Read More: 5 Best Websites for UI-UX Designers in 2023
Exploring Design Principles
Hone Your Skills in Composition
Composition is the arrangement of elements in your design. Learn about grids, visual hierarchy, and how to guide the viewer's eye.
Embrace Minimalism and White Space
Less is often more in design. Discover how to use white space effectively to create clean and impactful designs.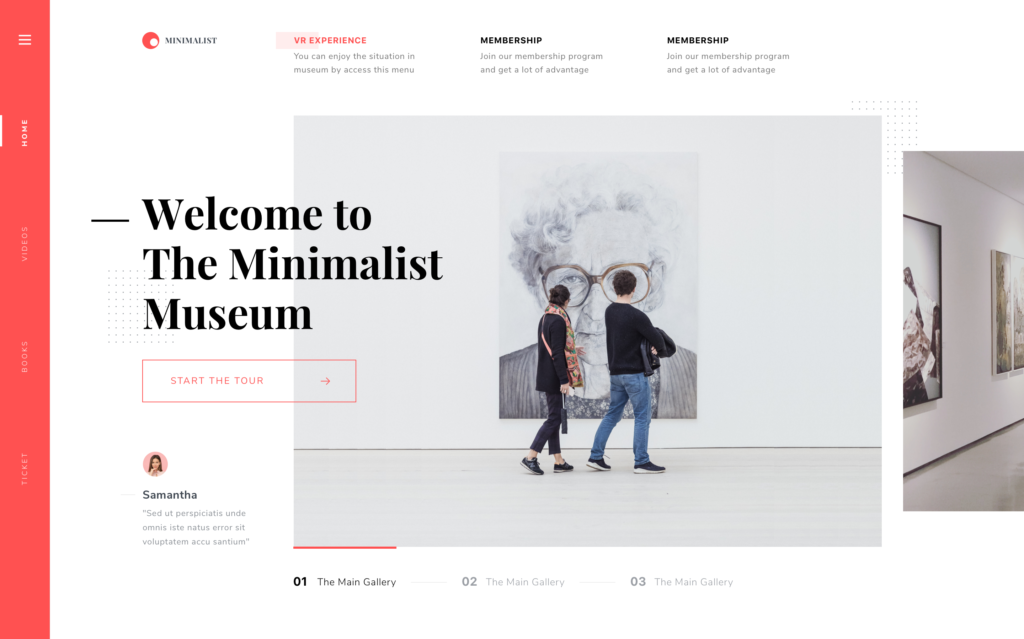 The Art of Typography
Choose the Right Fonts
Typography plays a significant role in design. Explore different fonts and understand their usage in various design projects.
Kerning, Leading, and Tracking
Learn about the nuances of spacing and how they affect the readability and aesthetics of your typography.
Mastering Color Theory
Understanding Color Wheel
Dive into the color wheel and grasp the psychology of colors. Different colors evoke different emotions and moods in design.
Create Harmonious Color Schemes
Learn to create color schemes that are visually pleasing and convey the intended message effectively.
Developing a Creative Process
Idea Generation
Learn how to brainstorm and generate creative ideas for your design projects.
Mood Boards
Use mood boards to gather inspiration and refine your design concepts.
Design your own amazing custom mood board with websites like Pinterest, Dribbble, Behance, and Canva.
Creating a Portfolio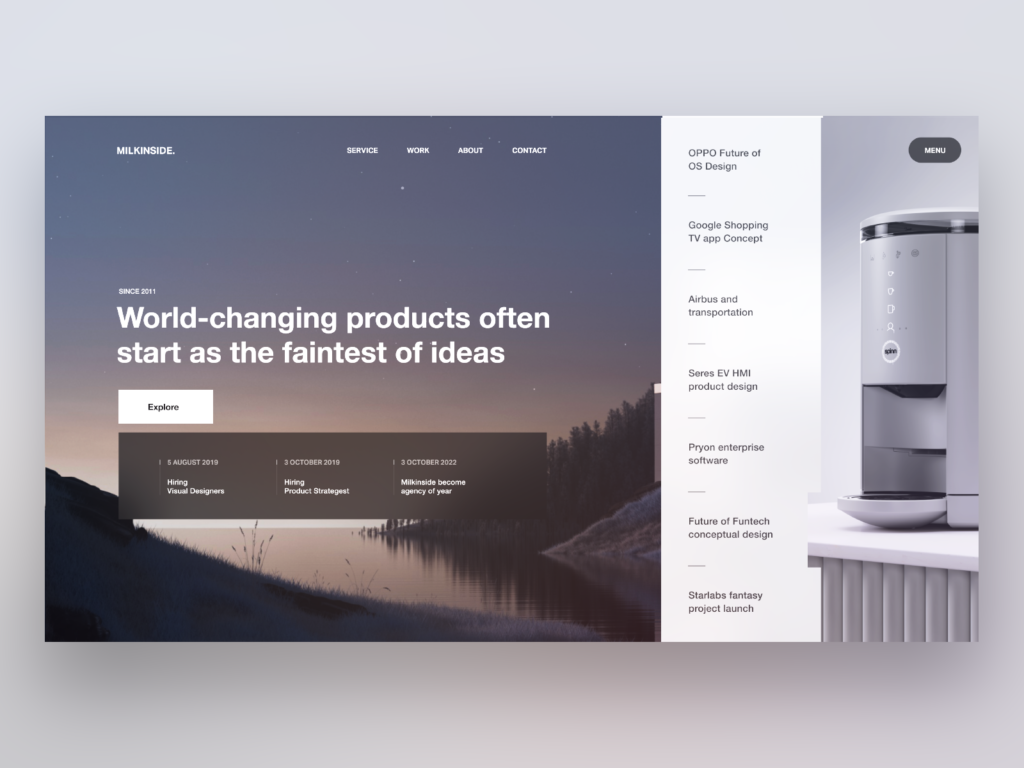 Showcase Your Work
Build a portfolio to display your best design projects. It's your calling card for potential clients or employers.
Online Platforms
Utilize online platforms and websites to showcase your portfolio to a broader audience.
Read More: 4 Best Free Portfolio Website Builders
Joining Online Communities and Forums
Networking
Connect with fellow designers in online communities and forums to gain insights and feedback on your work.
Collaborate
Collaborative projects can be a valuable learning experience and an opportunity to build your portfolio.
Freelancing and Gaining Practical Experience
Offer Your Services
Consider freelancing to gain practical experience and earn money while building your skills.
Best Freelancing Websites
Freelancing is your opportunity for freedom. As long as you have WiFi access, freelancing allows you to work from any location in the globe.
Fiverr, Toptal and Upwork are some of the top freelancing websites.
Client Relations
Learn how to communicate effectively with clients and understand their needs and expectations.
Staying Updated and Inspired
Read More: Top UI/UX Design Trends of 2023
Follow Industry Trends
Stay updated with the latest design trends and innovations in the field.
Stay Inspired
Maintain your passion for design by constantly seeking inspiration from various sources.
Read More: The Best Websites for Design Inspirations in 2024
Summary
Becoming a self-taught graphic designer is a rewarding journey that offers endless possibilities for creative expression. With dedication, the right resources, and a passion for design, you can build a successful career or create stunning visuals for personal projects.
FAQs
Can I become a self-taught graphic designer without a design background? Absolutely! Many successful designers started from scratch and built their skills over time.
What software should I start with as a beginner? Adobe Creative Cloud, Figma, Procreate, and GIMP are popular choices for beginners.
How can I build a strong design portfolio? Focus on quality over quantity and regularly update your portfolio with your best work.
Are there any free design resources for self-taught designers? Yes, there are plenty of free design tutorials and resources available online.
What is the typical career path for a self-taught graphic designer? It can vary, but many self-taught designers start by freelancing or working for small design studios and eventually build their careers from there.